Van load securing
Transposition of directive 2014/47/EU will intensify control of N2 and N3 category transport vehicles and cargo securement enforcement. Under the Directive, member States can subject vehicles that are beyond the scope of the directive, such as N1 category vehicles, to technical controls, but also control other transport and road safety aspects.
CARGO AREA PROTECTION SYSTEM AND CARGO RESTRAINT
This is the newest Store Van system that in terms of integrated interior panelling follows the guidelines of directive 2014/47/EU while making securement of both cargo and commercial vehicle fit-outs flexible.
The use of "Airline" hooking components turns it into a "standard" system that is compatible with many different elements, such as lashings and bars, from various suppliers. With this solution, final users will have complete freedom and a much easier time finding additional accessories in their market.
The system uses:
phenolic resin plywood floor panel shaped to fit around the vehicle's original anchoring fixtures and additional 200 daN strength anchor points flush with the floor panel;
aluminium "Airline" bars anchored to the chassis;
highly flexible and resistant polypropylene panelling to protect the internal body shell from accidental impacts.
The Store Van load securing system offers numerous advantages, the first being that users can safely secure the load to the "Airline" bars with lashing straps. This solution also offers the added value of extending the body's good condition.
VAN LOAD SECURING. 360-DEGREE VIDEO!
Important studies in the transport sector show that 25% of road accidents in Europe, involving trucks and light commercial vehicles, are caused by the leak or inadequate use of loading securing systems (Source: European Commission). Commercial vehicles usually transport tools and spare materials which are adequately housed in fittings installed inside the vehicle; in 60% of the cases however various other goods are transported which cannot be housed in the vehicle's internal fittings because of their size and weight. These goods are simply placed on the vehicle's floor and become "time bombs" for the safety of the driver and vehicle.
Bearing this in mind, Fami has designed and developed a range of new products for the safety and correct anchorage of the load; the range of products is outlined below:
| | | |
| --- | --- | --- |
|     SERIES MEDIUM | | |
VERTICAL LOAD RESTRAINING BAR

TELESCOPIC LOAD RESTRAINING BAR

TELESCOPIC LOAD RESTRAINING BAR
TELESCOPIC LOAD RESTRAINING BAR
SINGLE STUD FITTING
DOUBLE STUD FITTING
RING STUD FITTING
PLASTIC END CAP
SUPPORT FOR TRANSVERSAL LOAD RESTRAINING BAR SERIES V18027
LOAD RESTRAINING BELT WITH CLAMP
LOAD RESTRAINING BELT WITH RATCHET
HORIZONTAL BAR
FOR SIDE PANELS
IN ALUMINIUM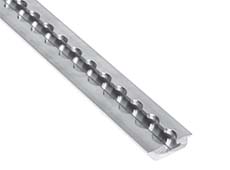 FLOOR RECESSED ALUMINIUM BAR
FOR VEHICLE ROOF
 

   SERIE STRONG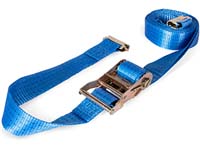 LOAD RESTRAINING BELT WITH RATCHET
HORIZONTAL BAR OF GALVANIZED STEEL
    SERIE

STANDARD

LOAD RESTRAINING RING
LOAD RESTRAINING RING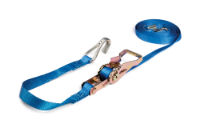 LOAD RESTRAINING BELT WITH RATCHET

SUPPORT FOR LOAD RESTRAINING RING
SUPPORT FOR LOAD RESTRAINING RING
SUPPORT FOR LOAD RESTRAINING RING