Kangoo Van Racking-Shelving Units Wheelbase L1 H1
Kangoo Professional equipment solutions: The perfect integration between a vehicle and an equipped mobile workshop.
Have a look at our Kangoo outfitting options, one of them could just suit your van and become your best credentials to show to customers! Example of commercial vehicle equipment for Renault Kangoo. (Wheelbase 2697 mm)
---
DO YOU HAVE ANOTHER VERSION OF KANGOO? SEE OTHER EXAMPLES:
---
*Fixing kit included
Complete Professional solutions for Kangoo L1 H1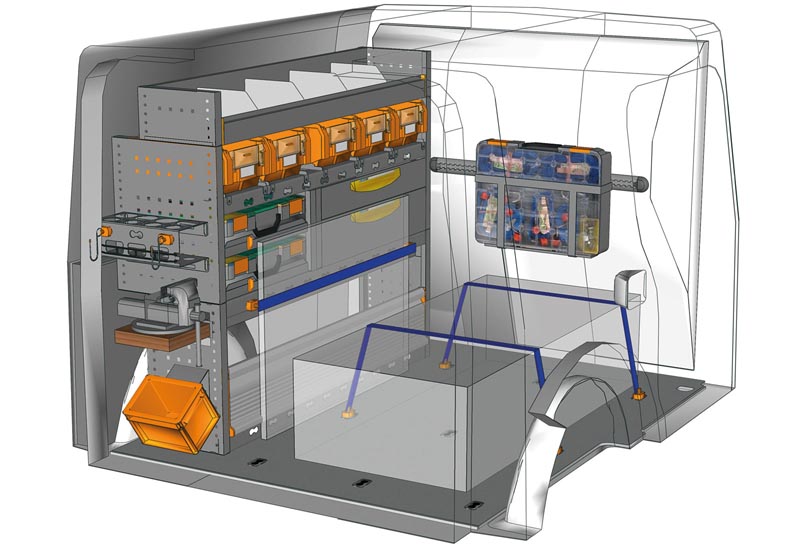 EXAMPLE KA L1H1 P1*
Example of solution composed of:
1 x KA 1211 P2
1 x KA 10K1 B0
1 x V22585
1 x V18029 10
2 x V22106
1 x BOX080
1 x CPV080
2 x V22136
2 x V22124
2 x V22148
1 x YELLOW
4 x V225820
---
Examples of Professional modular shelving for Kangoo L1 H1
---
---
Click here to learn more about our SAFETY, PROFESSIONAL,MOBILE and FLOOR UP
---
---
WOULD YOU LIKE TO KNOW MORE?