StoreVan van equipment – Swiss Subsidiary
StoreVan  has continued to consolidate its brand on the export market by expanding the sales network for van fitting products through its Swiss subsidiary Fami AG.
Switzerland has its own StoreVan  contact point, specialised in the design and installation of equipment and fittings for commercial vehicles, a constantly evolving organisation, capable of producing customised mobile workshop solutions for the most widely varying businesses with the aid of the whole range of StoreVan  modular shelving, linings to protect the bodywork and load, and van equipment and accessories.
The team of local professional technicians, with skills and expertise covering both the StoreVan  product and the "fitting system", delivers service of the same standard as the authorised authorised fitting centres in Italy, meaning exactly the same quality level.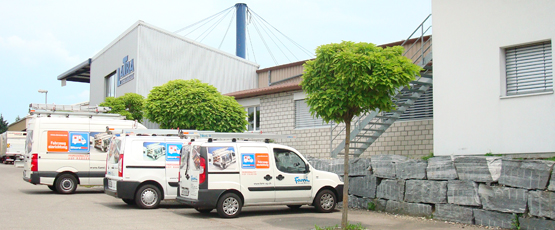 Fami Ag
Tannenwiesenstrasse 5a
8570 Weinfelden
Telefon: +41 (0)71 699 19 14
Fax: +41 (0)71 699 19 12
CANTON TICINO
SALA FERRAMENTA SA
Lugano – Noranco Via Pian Scariolo
Tel. +41 (91) 994 88 08
Biasca – Via Iragna, 33
Tel. +41 (91) 862 42 42