Restocking vending machines
VENDING VANS OUTFITTING SOLUTIONS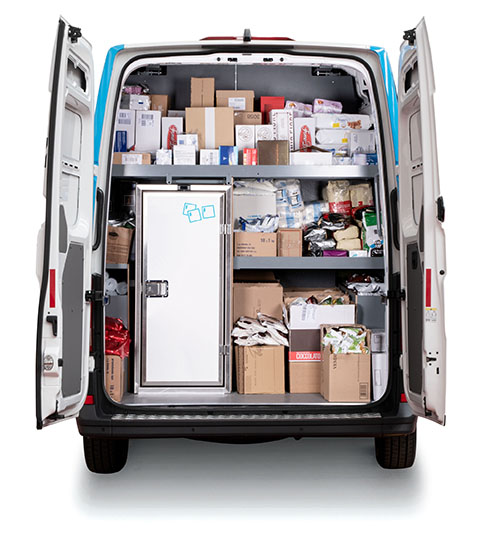 The vending sector involves installation, maintenance and management of AUTOMATIC VENDING MACHINES FOR FOOD AND DRINK. Operatives working in this sector need van equipment specially designed for maintenance of vending machines for food and drink generally.
---
CUSTOMISED SHELF LOADS

PROFILES IN AUTOMOTIVE STEEL

ADJUSTABLE SHELVES

SELF-SUPPORTING STRUCTURE, WITHOUT ADDITIONAL HOLES

BUILT-IN LOAD SECURING
---
EVERYTHING TO HAND
DESIGNED TO SAVE TIME AND PROTECT GOODS
Store Van outfitting solutions for vending vans are made to measure, adjusting to the requirements of each individual customer. Normally composed of adjustable van shelving and spaces for refrigerators and safes, the aim is to greatly decrease the time that the operative spends collecting foodstuffs from within the commercial vehicle.
---