Van equipment for Toyota Proace City
Store Van fittings for Toyota Proace City commercial vehicles are GS certified and have passed the CRASH TEST, performed in accordance with the latest European ECE-R17 standards, with impact at 50 Km/h, with flying colours. What's more our mobile workshop composition modules have a very high level of corrosion resistance, above the market standards, since they are constructed with galvannealed sheet steel dip-coated with acrylic resin. We are the only ones to do this!
VAN FITTING SOLUTIONS:
---
Click here to learn more about our SAFETY, PROFESSIONAL, MOBILE and FLOOR UP fittings solutions
---
THE FOUNDATION FOR FAIL-SAFE PROTECTION OF YOUR VEHICLE
---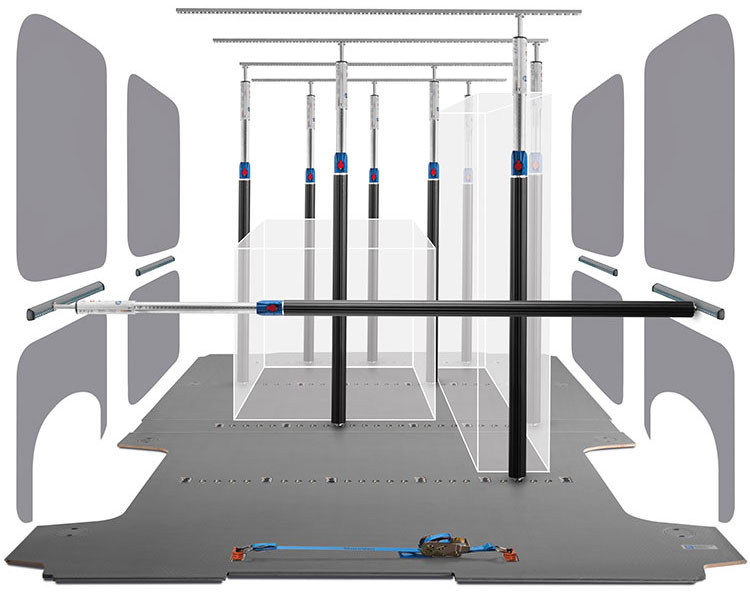 Solutions TÜV-certified
COMPLETE YOUR VAN EQUIPMENT FOR PROACE CITY WITH
RACKS AND LADDER RACKS FOR PROACE CITY
When you need more room to transport material and equipment in your van, make room with Store Van's raised floor. If it were a slogan, it would be "less is more"; instead, it is the underlying principle of our designs – increasing the storage capacity in the cargo area of medium-small to small-sized commercial vehicles.
---
---
WOULD YOU LIKE TO KNOW MORE?