Van equipments for Volkswagen Transporter
We produce and distribute a line of fittings for Volkswagen Transporter commercial vehicles with outstanding resistance to corrosion, with quality far above the market standards. This is thanks to the use of galvannealed sheet steel, followed by cataphoretic coating, which applies a protective acrylic resin to the various components of our shelving systems. Add value to your Volkswagen Transporter by putting the strength of the Store Van mobile office in its cargo area.
VAN FITTING SOLUTIONS:
SAFETY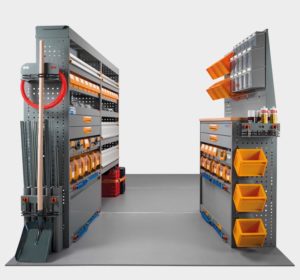 Standard shelving with load fixing
Fittings example:
PROFESSIONAL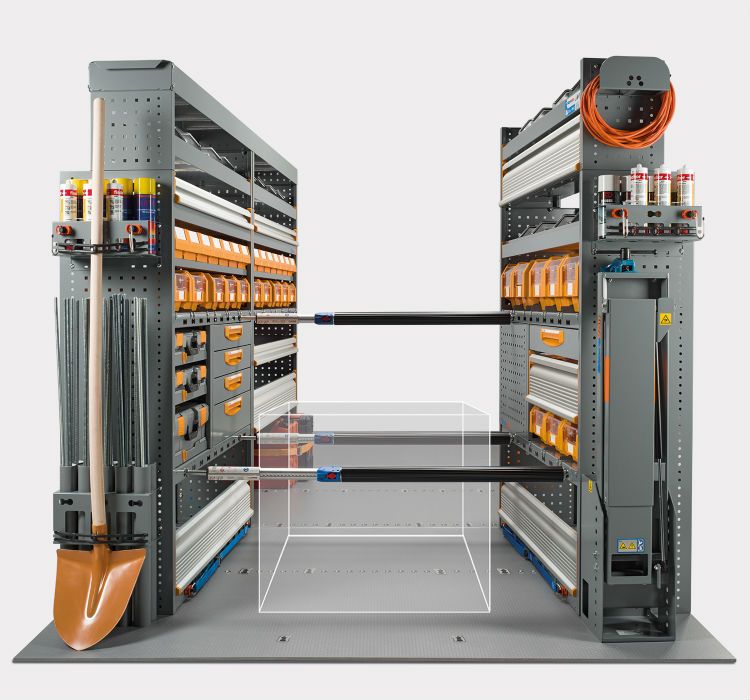 Shelving with additional Airline restraining systems
Fittings example:
MOBILE
Integrated outfitting with hardware storage cases and trolleys
Fittings example:
---
Click here to learn more about our SAFETY, PROFESSIONAL and MOBILE fittings solutions
---
THE FOUNDATION FOR FAIL-SAFE PROTECTION OF YOUR VEHICLE
---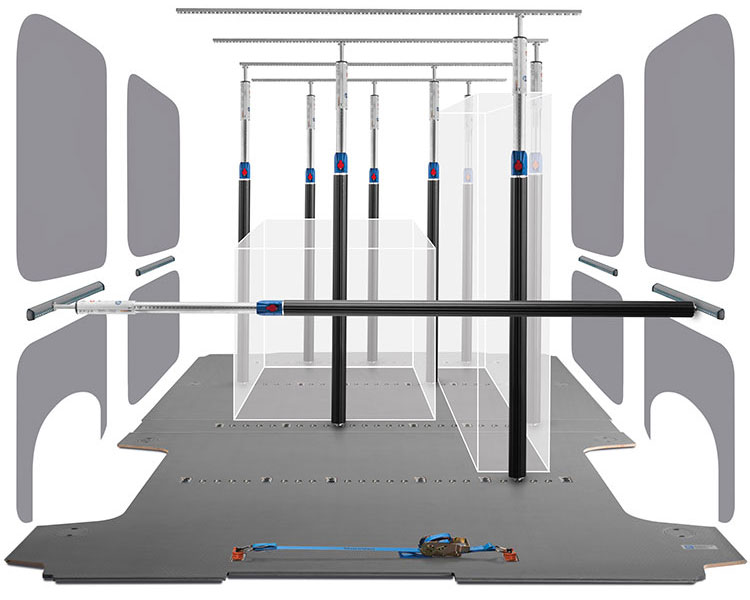 Solutions TÜV-certified
COMPLETE YOUR OUTFITTING FOR TRANSPORTER WITH
RACKS AND LADDER RACKS FOR TRANSPORTER
Professionals like plumbers, electricians or maintenance technicians often use large sized pieces of equipment that are not flexible and can't be folded, so being able to use their van roofs is a priority. For this reason, Store Van has designed a complete range of van ladder racks and roof racks.
---
---
WOULD YOU LIKE TO KNOW MORE?