Van equipments for Volkswagen Caddy
Store Van is the only producer of commercial vehicle fittings in the world to use galvannealed sheet steel and finish it by cataphoretic dip coating. This combination creates a product of much higher than average quality, with excellent hardness with minimum rating 2H, as well as corrosion resistance of over 500 hours. This is why with Store Van fittings, you put the very best mobile office in your Volkswagen Caddy van.
VAN FITTING SOLUTIONS:
SAFETY
Standard shelving with load fixing
Fittings example:
PROFESSIONAL
Shelving with additional Airline restraining systems
Fittings example:
MOBILE
Integrated outfitting with hardware storage cases and trolleys
Fittings example:
---
Click here to learn more about our SAFETY, PROFESSIONAL and MOBILE fittings solutions
---
THE FOUNDATION FOR FAIL-SAFE PROTECTION OF YOUR VEHICLE
---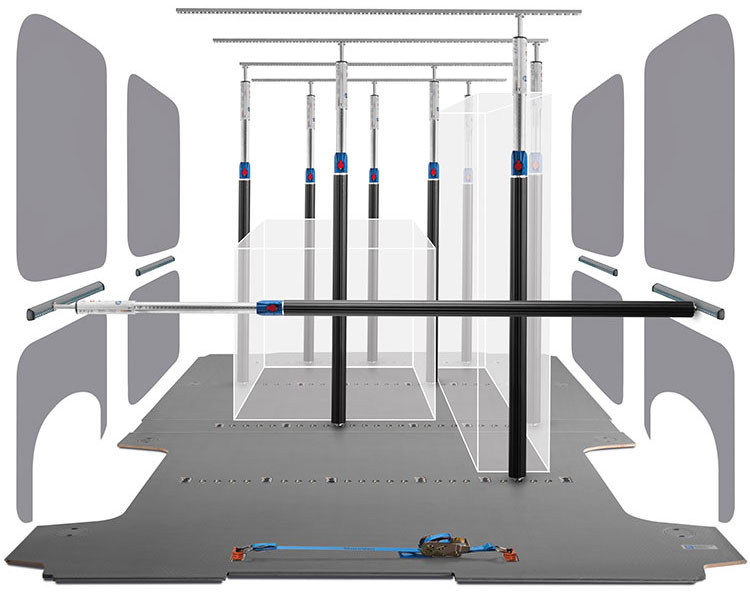 Solutions TÜV-certified
COMPLETE YOUR VAN EQUIPMENT FOR CADDY WITH
RACKS AND LADDER RACKS FOR CADDY
When you need more room to transport material and equipment in your van, make room with Store Van's raised floor. If it were a slogan, it would be "less is more"; instead, it is the underlying principle of our designs – increasing the storage capacity in the cargo area of medium-small to small-sized commercial vehicles.
---
---
WOULD YOU LIKE TO KNOW MORE?