Van equipments for Mercedes-Benz Sprinter
Increase the value of your Mercedes-Benz Sprinter van with the Store Van mobile office! Our fittings, which can proudly point to GS certification, offer sharply above-average quality and rust-resistance. We use galvannealed sheet steel (ideal for automotive applications) with cataphoretic coating, a strategically strong raw material with declared technical characteristics of corrosion resistance of over 500 hours (ASTM D1735 water fog) and excellent hardness with a rating of at least 2H. Insist on the best. Install Store Van equipments for Mercedes-Benz Sprinter in your van's cargo area.
CHOOSE YOUR OWN OUTFITTING SOLUTION:
---
Click here to learn more about our SAFETY, PROFESSIONAL and MOBILE fittings solutions
---
THE FOUNDATION FOR FAIL-SAFE PROTECTION OF YOUR VEHICLE
---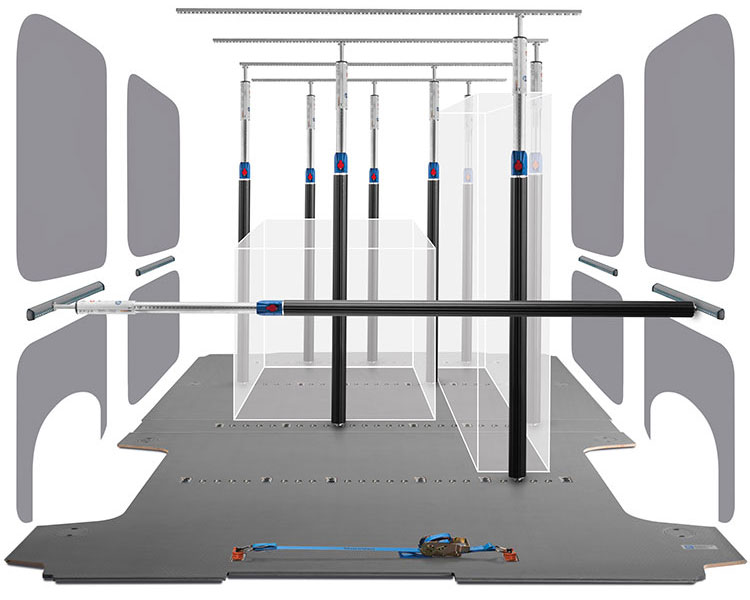 Solutions TÜV-certified
COMPLETE YOUR OUTFITTING FOR MERCEDES SPRINTER:
---
RACKS AND LADDER RACKS FOR SPRINTER
To transport long items and equipment, Store Van offers roof bars and steel ladder racks. A must-have accessory for everyday work, the indestructible StoreVan roof bars are easy to install and easy to use.
---
---
---
---
WOULD YOU LIKE TO KNOW MORE?